Good News Club can be the biggest impact we will ever have on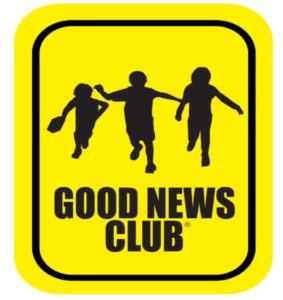 our community . . . . now and for generations to come.
Half the elementary schools in South Carolina have Good News Clubs, but only one is taking place locally- so far. Beginning this fall, the KBA has budgeted funds for the 2019-20 school year, so we can have a GNC in every elementary school in the county.
Training will take place throughout the year, the next training will be here at the KBA office in July.
WHAT IS A GOOD NEWS CLUB?
GNC is a caring ministry of the Kershaw Baptist Association, a fellowship of 46 Southern Baptist Churches in Kershaw County and surrounding counties. Clubs take place in elementary schools, led by parents, grandparents and volunteers from churches. It is an exciting and fun-filled club held once a week for 60-90 minutes. Two six-weeks semesters are helkd in the fal and two in the spring. Children attend Good News Clubs ony with their parents' permission.
CAN WE REALLY TEACH THE BIBLE IN PUBLIC SCHOOLS?
Yes, the Bible has been taught freely in public schools around the country for some time. In 2001, the Supreme Court ruled in favor of Good News Clubs vs. Mildford Central Schools that GNCs can meet in public schools in the United States after school hours on the same terms as other school clubs and commuunity groups.
WHAT IS TAUGHT IN GNCS?
Each week an exciting lesson using colorful materials is presented. This action-packed time includes songs, Scripture memory and basic Bible stories that are familiar to many. The meeting also includes refreshments and prayer time with other students their age. Each club includes strong teaching to build character and stimulate emotional, moral and spiritual growth.